Tired of the Time Behind the Wheel?

As the economy gets stronger in the Bay Area, the highway commute picks up in direct relation.  More jobs = more workers = more cars taking those workers to the jobs.  With home prices increasing rapidly near the San Francisco city hub, more and more people are seeking housing in more affordable areas.  Thus the commute increases!
Why not Look for a Home Near BART?
On Demand Realty has just added a new feature that maps homes that around the BART East Bay stations.  so now you can select a station and see all the most current listings of homes available for sale.  Plus, if you then Save the Search, you will get daily updates to your email of all new listings, price changes, pending and sold properties.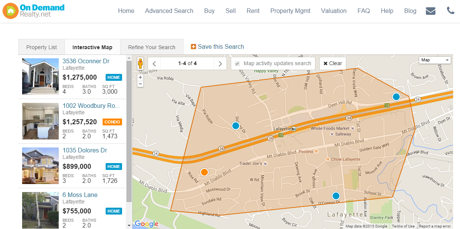 Give the new feature a try and let us know what you think?